Drywall Contractors in Sultan, WA
Zip Drywall specializes in the installation, repair and replacement of drywall for residential and occasional commercial clients and nearby communities. We provide excellent work with our drywall construction, along with budget-friendly and schedule-conscious service, and we're always happy to provide an estimate.
---
Drywall Construction
Zip Drywall is the premier source for residential drywall services in Sultan, Woods Creek, Startup, Gold Bar, and Snohomish County, WA and the surrounding areas. Established in 1969, we are a local, family-owned and operated small business dedicated to providing our customers with exceptional drywall services, including drywall repairs and replacement. We offer our services to residential customers, as well as to contractors working on residential and commercial projects. When you're looking for a drywall contractor that can provide high quality custom service, you need look no further than Zip Drywall. Regardless of the nature of your drywall contracting project, we'll always bring years of experience and a friendly attitude.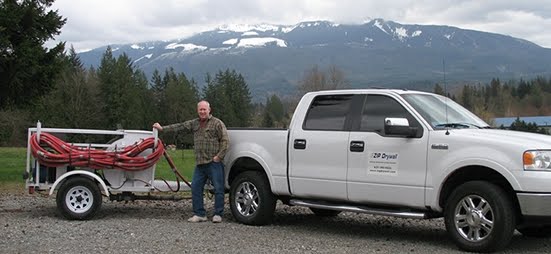 Drywall is one of the most ubiquitous features of residential construction, but that doesn't mean you'll be able to trust just anyone to provide the level of workmanship your project requires. You need a team that has the knowledge and skill to handle everything from relatively simple repairs to full-on drywall construction, and Zip Drywall possesses these qualities and then some. We offer estimates and are always glad to sit down with you to discuss the nature of your project. If you're in the process of deciding between drywall contractors, here are just a few of the many reasons to get in touch with Zip Drywall:
We are a full-service drywall contractor.
We've been a proud local, family-owned and operated business since 1969.
Our services are available to both residential and commercial customers.
We work with only the finest tools, equipment and materials.
Our rates are competitive, and we'll happily provide estimates for any project.
---
We offer the best in drywall contracting and repair services in:
Arlington, WA
Baring, WA
Bellevue, WA
Bothell, WA
Brier, WA
Duvall, WA
Edmonds, Shoreline, WA
Everett, WA
Gold Bar, WA
Halford, WA
Index, WA
Kenmore, WA
Kirkland, WA
Lake Forest Park, WA
Lake Stevens, WA
Lynnwood, WA
Marysville, WA
Mercer Island, WA
Mill Creek, WA
Monroe, WA
Mount Lake Terrace, WA
Mukilteo, WA
Redmond, WA
Scenic, WA
Seattle, WA
Skykomish, WA
Snohomish, WA
Sultan, WA
Three Lakes, WA
Woodinville, WA
Woods Creek, WA
Call Us Today
Reach out to Zip Drywall to discuss your remodeling plans, request an estimate for repairs or learn more about our services.